Venues
Stadium, Arena and Casino Solutions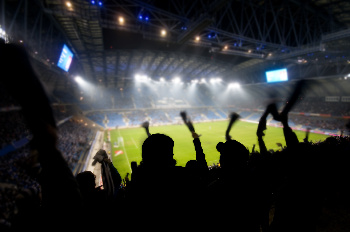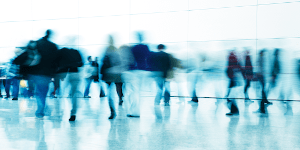 Engage Audiences and Fans with live IP Video Streaming & Digital Signage Solutions for Stadiums, Arenas and Casinos
The BLANKOM and OmniscreenTV IP video and digital signage solutions enhance the entertainment that venues offer, by distributing high-quality live TV, video, advertising, alerts and more to any screen around the facility.
IP Video & Digital Signage Solutions for your Venue- Exhibitions Congress, Public Viewing, ...
Understand the unique technical and operational requirements for successfully operating an IPTV network in sports and entertainment venues to develop an effective and reliable solution. Our IPTV distribution and digital signage solutions are designed to accommodate the unique demands of a sports venue and provides high-quality television viewing, powerful system administration tools, along with sophisticated digital video capabilities.
Examples/References:
An Airport in Egypt: Serving Linear IPTV streams from 2 SAT to the lounges by BLANKOM DVB-Gateway's -> STB's and Multimedia Content to the Terminals by Encoder -IP- Decoder>
An Opera in Germany- Camera Live Streaming: Using some SDI-Encoder-Streamer to provide them as Network-Streams around the facility and inhouse to several TV-sets by our 6800+ STB's
Newest Installation 2023: The biggest Exhibition Place in Hanover/Germany now has IPTV streams to all halls and nearly ready to offer to the booth's
more info's to come here soon...
Why Choose Our Solutions for Your Stadiums and Arenas?
Create a Cutting-edge Fan Experience:
High-quality, low latency streaming video enhances the live event experience with pristine HD/4K video that delivers content to any display in short times.
Captivate Your Audience:
Broadcast live action plus news and sports programming throughout your venue to any screen. Keep visitors engaged and immersed in the experience and feel closely connected to the action, wherever they are within the venue.
Entertain, Engage and Inform Safely:
Celebrate goals and scores instantly with moments of exclusivity that can be triggered to take over multiple screens. Messages can be pushed to all displays for moments of exclusivity or emergency communications.
Personalised Viewing in VIP Guest Suites:
Enable customers in VIP suites to browse merchandise and order refreshments via a customisable IPTV portal.
IP Video & Digital Signage Solutions for Casinos
Create an exciting casino guest experience by harnessing the power of TV, video, and digital signage to entertain and engage with your guests so they stay and play longer. Market-leading IP video and digital signage solutions from OmniscreenTV enhance the entertainment services casinos can offer by distributing high-quality live TV, video, advertising, jackpot alerts and more to any screen around your venue.

Why Choose Our Solutions for Your Casino?
Customise the user experience:
Brand TV screen interfaces for your venue and easily adjust the overall look and feel to deliver targeted experiences from a central location.
Easily Share Relevant Information:
Use digital signage to display wayfinding, winner updates, event information and advertising.
Control screens from Anywhere:
Schedule screen actions, create targeted messaging for specific audiences or complete system take-over for emergency messaging.
Venue Market Applications
Live TV and Streaming Video in Stadiums and Arenas
Deliver exclusive media content to the fans in your entertainment venue or stadium with our IPTV distribution platform.
Use your network to stream a range of content, including live TV and on-demand video, to your signage screens throughout your venue.
Broadcast live action – ensure that fans feel immersed in the action and can appreciate up close the beauty of the games, wherever they are within the stadium.
Entertain and inform – provide pre-match and half-time entertainment and messages to any screen or mobile device around the venue.
Central system management – control each screen individually from one central point, ensuring that each piece of content is delivered to the right end point, enabling staff, visitors or business clientele to watch the action that is the most relevant to them.

Digital Signage in Casinos
Seamless integration with BLANKOM and OmniscreenTV IP video solutions enables live TV and video to be incorporated into impactful signage screens that engage, communicate, and inspire.
Enhance gaming areas – create digital signage screens that stand out on busy casino game floors and deliver messaging on the right machine or display at the right time.
Entertain guests in restaurants, bars and lounges – hold guests' attention by streaming live TV and video within branded signage screens that engage and inform.
Create welcoming reception and public areas – clearly communicate information to audiences and deliver relevant, visually-engaging content, branding, wayfinding and promotional messaging.
Trigger all-screen takeovers to celebrate wins or notify players of jackpots..
Live TV in Casinos, Stadiums and Arenas:
Stream live TV and video to any device, in any format, anywhere in a venue environment.
Provide unlimited live entertainment by delivering free-to-air, premium sports, Keno and more within branded signage screens and captivate your audience while providing promotional information.
Seamlessly distribute high-quality and low-latency live TV and video to all connected screens from a centrally-managed single server.
Brand TV screen interfaces for your venue and easily adjust the overall look and feel to deliver targeted experiences..
Provide relevant information:
Supply fan and visitor information and announcements in public areas with digital signage.
Digital Signage
Traditional printed signage is gradually being replaced by a superior and more flexible solution called digital signage. Digital signage is typically delivered via flat panel displays.
It provides a full range of content such as graphics, video, audio and text, playing on different screens in different locations, managed from one central point.
Digital signage helps to create that unique look and feel that puts your business above the rest.
Dynamic digital signage may draw more attention than static, printed signage and can be updated quickly and professionally.
Digital signage also saves your business money that would have otherwise been wasted on printing, displaying and taking down old printed signage.
In some cases it may even generate additional revenue for a retailer or a property owner when spare "airtime" is sold to others.
A digital signage solution implemented using Omniscreen Pilot is more than just a few LED screens and cabling.
Our systems are fully networked and ready to deliver your marketing message to all your sales outlets (or may be just a few selected shops) straight away.
We are particularly skilled at producing a scalable network design for multiple sites.
Our solutions provide real time content management and distribution as well as bandwidth management where needed.
BLANKOM can design and install a digital signage solution for almost any environment:
retail stores, shopping centres, showrooms, corporate office environments, banks, real estate agents, hotels, conference centres, cafes, bars, restaurants, nightclubs and even large venues such as sporting arenas and airports.