Corporate
Business, Healthcare & Education Solutions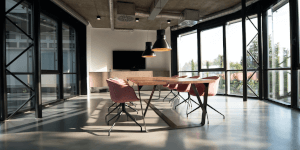 Deliver timely, impactful communications that engage and inform in business enterprise and e.g. education
Live TV, video and digital signage are increasingly used in corporate environments to engage with staff and customers and effectively communicate a wide range of information, training and promotions.
BLANKOM and OmniscreenTV IP video and digital signage solutions for the workplace need to be efficient and user friendly. Our corporate solution OmniscreenTV allow users to create, manage and distribute signage content, dynamic data and videos to any TV throughout the facility. Our unified platform for corporate IPTV and digital signage provides your enterprise with secure, streaming video that is available anytime, anywhere and on any device.
Why Choose Our IPTV & Signage Solutions for Your Corporate Organisation?
Increase Employee Engagement:
Create a sense of community and increase collaboration and commitment by sharing high-value information such as training, company-wide announcements or KPIs.
Enhance the Customer Experience:
Create closer customer-brand relationships with tailored and up-to-the minute information about your range of products and services.
Transform your Reception Area:
Reinforce your brand image by sharing wayfinding and marketing information while making your reception area an inviting and welcoming space.
Enterprise solutions for live TV and video in corporate environments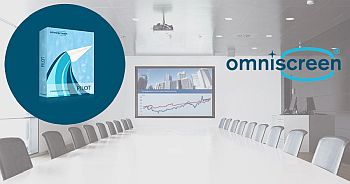 Securely distribute live and archived news, on-demand content and training materials, or relay company-wide briefings and events to any screen over a corporate network.
Stream live news and events from various sources - stay connected with satellite offices by live-streaming events or training straight to standard TVs set-top boxes, SmartTVs, desktop computers and mobile devices in any location.
Share important information – deliver live and pre-recorded international news and business information to aid critical decision-making and stay one step ahead.
Reinforce corporate branding – display informative, visually engaging content and interactive services within branded, tailored TV & video interfaces and EPGs.
IP Video & Digital Signage Solutions in Healthcare
Our BLANKOM / OmniscreenTV System enable healthcare providers to make patients' stay more enjoyable, share relevant information with ease and provide staff with access to training and development from a central source, accessible from any device.
Digital Signage can provide targeted information and wayfinding around the building, while bespoke portals deliver a great TV and Video entertainment system.
Both patient and staff needs are addressed with customisable solutions that can be tailored to the right audience and deliver entertainment, training or medical information.